With more than 100 million websites, how does yours stand out?


(source: CNN)

 
First impressions matter. A website is now frequently the first point of contact between the company and her customers. A well-designed website creates the perfect opportunity to connect with your audience. Impress them.
While an amateur site may require less initial investment, a quality website will yield better returns in the long-term due to the greater mileage it brings. When users like your website, they like you.
We are passionate about building websites that make your customers love you.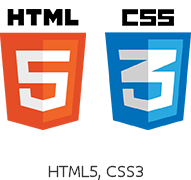 Our websites adopt the latest web standards:  HTML5 and CSS3. What are the benefits of the latest standards you say?
Designed to work on PCs, smartphones and tablets.
Deliver animation, music and videos without the need for additional plug-ins such as Flash.
Future-proof: have the peace of mind that your website will still work 10 years from now.
Nope, you do not have to worry about your website talking back to you. Responsive design actually means that the website is designed to respond to different screen sizes. Regardless of big or small screens, your website will still look good!